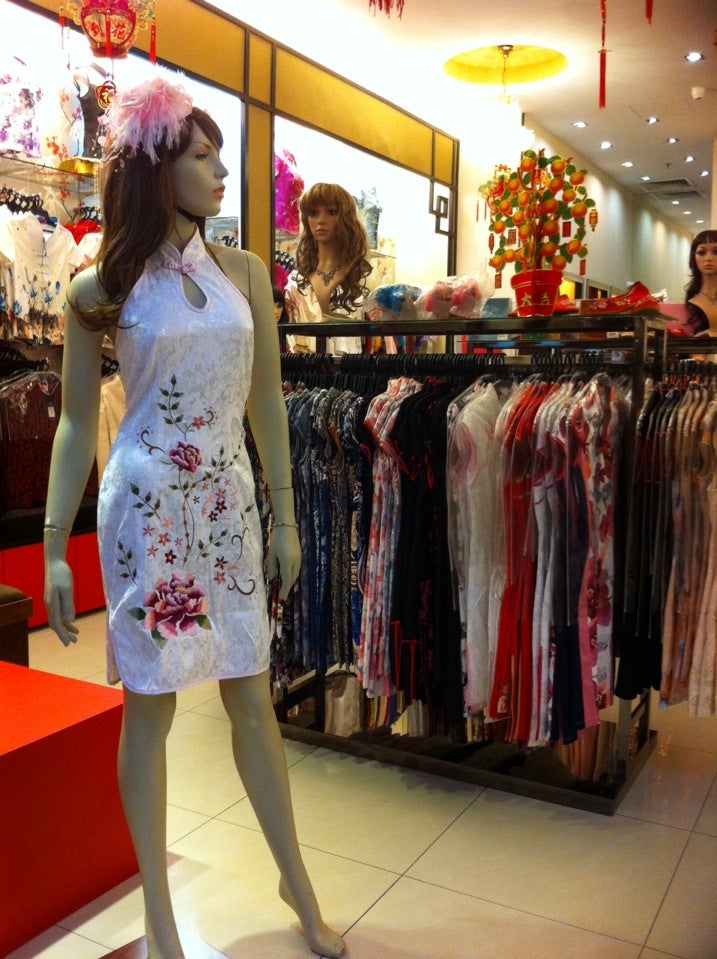 | | |
| --- | --- |
| Outlet Name : | Oriental Noble |
|  Lot No. : | LG2.86 |
|  Description : | When looking for something eccentric and fun to wear or when you are playing in the sun, be sure to look for the great apparel and knick knacks at Oriental Noble. |
| | |
|  Contact No. : | 603-74922379 |
|  Fax No. : | 603-74922379 |
Customer feedback:
Cheongsam!!!
FYI, I've been looking for a perfect Cheongsam for years! I wanted a nice one, sleeveless and short Cheongsam. It so happened that that day I saw this cute black with purple flower Cheongsam in Oriental Noble, Sunway Pyramid, and after trying it my dear and I both think it looks perfect on me, so he bought it for me (thanks my dear)! This one is a bit pricy at RM179.
From: http://baobao-no-sekai.blogspot.com/2010/02/cny-2010-part-1.html
Being a Chinese, I am ashamed that I have never owned a Chinese traditional dress or blouse, until now. This is what I got.
I have passed by this shop countless times whenever I was at Sunway Pyramid but never once stepped in.
A couple of weeks back something in me told me to walk into Oriental Noble. Once I was inside I was really taken in by the beauty of cheongsams. Middle aged ladies who were not model slim looked great and incredibly smart when they tried on the cheongsams. I always had the notion that cheongsam are meant for old ladies, I mean really old ones. I was completely wrong. The chinese traditional clothes that Oriental Noble have for men and women, young and old, are both modern and real classy looking and they are of fine quality. Oriental Noble is located in LG2.86 in Sunway Pyramid, Selangor, Malaysia.
When we left the shop, we got one for each of us – my husband, my son and me! Chinese New Year came early…….
From: http://mumwrites.blogspot.com/2010/11/chinese-traditional-blouse.html